Celebrating Manufacturing
Tuesday, October 25, 2022 (7:00 AM - 10:30 AM) (CDT)
Description
Join us this October as we observe Minnesota Manufacturing Month at our annual event, "Celebrating Manufacturing!" After a 2-year hiatus due to COVID, we are excited to once again partner with the Lakes Area Manufacturers Alliance to host this event for our Members. This is a special opportunity to network with industry peers, hear from notable speakers, and participate in a round table discussion. Included with this event is a complimentary breakfast. RSVP to reserve your seat today!
Event Program
7:00 AM:

Doors Open & Breakfast
7:30 AM: Welcome
Matt Kilian, Brainerd Lakes Chamber of Commerce
7:55 AM: Introductions
Deborah Hoel, Lakes Area Manufacturers Alliance
8:00 AM: Presentation, "Competing to Win"
Tim Gould, National Association of Manufacturers
8:30 AM: Round Table Discussion
9:15 AM: Keynote, "On the Frontlines of Leadership"
Ted Schick, Schick Corporate Learning
10:15 AM: Q&A
10:30 AM: Closing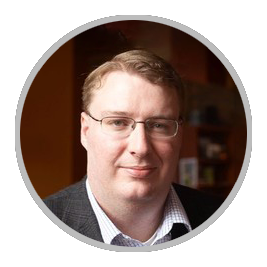 "Competing to Win"
Tim Gould, National Association of Manufacturers

Learn about the National Association of Manufacturer's (NAM) recent study, "Competing to Win," from Tim Gould. Find out how this information is shaping NAM's policies concerning workforce initiatives, immigration, apprenticeship programs, supply chain delays, escalating prices, pending recession and cyber security.
Meet Tim Gould
Tim Gould is the Director of Field Advocacy for the Upper Midwest and Great Lakes regions for the National Association of Manufacturers, where he builds coalitions to wage effective issue advocacy campaigns to attain public policy outcomes on behalf of manufacturers that advance free enterprise, competitiveness, individual liberty, and equal opportunity.
Prior to his role at NAM, Tim had the opportunity to serve in various senior positions within political, governmental, and trade association settings including serving as the Director of Strategic Initiatives & Research for former New Mexico Governor Susana Martinez, Executive Director of the Montana Republican Party, Chief of Staff to State Legislators in New Jersey and Alaska, and operating his own public affairs consulting firm. A native of Minnesota, he earned his undergraduate degree from the University of Northwestern-St. Paul and holds a law degree from Mitchell Hamline School of Law.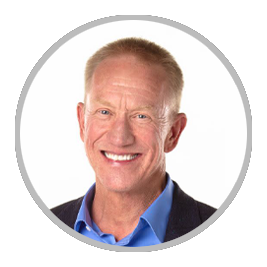 "On the Frontlines of Leadership"
Ted Schick, Schick Corporate Learning

The most influential level of leadership in any organization is the frontline leader be it the Lead, Supervisor, Crew Chief, or Foreman. No other level of leadership has more day-to-day interaction than the frontline leader, and no other level of leadership has more bearing on whether a person stays or leaves or flourishes or flounders. And, at the same time, this same critical leader, is often "tossed in" to their position without any formal instruction on how to lead and supervise. In this engaging and thought-provoking presentation, we will outline and discuss the foundations of frontline success, from leading ourselves to the professional relationship to communication and performance corrections. It is time to pay attention to the frontlines of leadership.
Meet Ted Schick
Residing in Fredenberg Township, just north of Duluth, MN, Ted Schick is a professional speaker, corporate trainer, and consultant with his own business of 13 years, Schick Corporate Learning. A retired naval officer who rose from the enlisted ranks, Ted has over 30 years of experience leading people.
With over 26 years in teaching, Ted holds a BA Business from the University of Wisconsin, Madison, received a teaching certificate from Bemidji State University, and a Master of Education from the University of Minnesota, Duluth.
Ted has served his community with Spirit Mountain Ski Patrol, local animal humane societies including Animal Allies and Friends of Animals as well as a mentor for Mentor Duluth. During the pandemic, he packed food at the Second Harvest Foodbank in addition to delivering for "Meals-on-Wheels." Ted believes in all aspects of Servant Leadership.


Images
Pricing
$50 per attendee (includes breakfast and speakers)
80 maximum attendees allowed
Greater Lakes Association of Realtors
15344 Pearl Drive



Baxter

,

MN

56425

United States



Tuesday, October 25, 2022 (7:00 AM - 10:30 AM) (CDT)
Categories
Brainerd Lakes Chamber Event